Posted:
August 18th, 2016 |
Author:
Shauna
|
Filed under:
Basics
,
Controlled Substances
,
Dental
,
In the News
,
Security
|
Tags:
Controlled Substances
,
DEA
,
Dental
,
Dental e-Prescribing
,
Dental Practice
,
dental practice management
,
Dentist
,
e-Prescribing
,
Forged Prescriptions
,
Fraud
,
Insider Threat
,
Office Manager
,
Opioids
,
Pain Medications
,
Practice Management
,
Prescription Fraud
,
Security Standards
|
No Comments »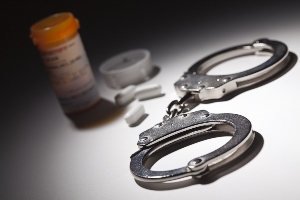 To kick off our Insider Threat series, we shine light on dental practice Office Managers and the trusting relationship they share with dentists. After all, the office manager is meant to be the dentists' point person who relieves them of administrative and financial duties within the office. Therefore, when it comes to the clinical management of patients, how much control should office managers have? Should office managers have access to the dentist's prescription pad or prescription software?
Let's take a look at Nicole Allenton, a now ex dental practice office manager in Washington state whom is serving one year in county jail for forging numerous prescriptions. Utilizing the office's practice management software, Allenton took advantage of her position of trust and authority to print and fill 15 unauthorized pain medication prescriptions for herself and family members. None of whom were the dentist's patients and sadly, this wasn't her first time committing prescription fraud. She previously worked as a dental hygienist in another dental office and pulled off another non-sophisticated scheme to receive pain medication prescriptions simply by phoning the pharmacy "on behalf" of the dentist.
How could this possibly happen, you ask? Regardless of the trust factor, or lack thereof, the computer software in which the dental office deployed was not equipped to handle e-Prescribing. Although prescriptions were entered into the computer system, they could not be transmitted electronically to the pharmacy – they had to be printed, thus giving Allenton a perfect opportunity to take advantage of her superior's handy DEA number and signature.
 Click here to learn more about e-Prescribing and start saving time and money today!
With written, printed or phoned in prescriptions, there are no checks and balances in place. Since e-Prescribing requires two-factors of authentication for controlled substances, Allenton wouldn't have been able to forge any prescriptions since a dentist must enter two unique passcodes, including a 6 digit passcode that changes every 30 seconds. Furthermore, e-Prescribing provides a fully electronic audit trail which gives dentists complete insight into all of their prescription activity.
The aftermath pertaining to this case is substantial and it's safe to say that the price to pay for not controlling prescription access is no laughing matter. Not only did Allenton end up behind bars, but as a result of her actions the two offices in which she was employed experienced severe financial repercussions and one office had to close its doors altogether.
Unfortunately, there are many instances in which a dental office employee has committed prescription fraud. As we will uncover in our next two cases, the office manager isn't the only potential Insider Threat. Stay tuned for our next case, The Assistants, coming to you on Tuesday, August 23rd!
Sources:Â Tri-City Herald; News Talk
About DoseSpot
DoseSpot is a Surescripts certified e-Prescribing platform specifically designed to integrate with electronic health record, electronic dental record, practice management and telehealth software. DoseSpot is certified to e-Prescribe controlled substances and has provided simple, affordable and integratable e-Prescribing solutions to healthcare IT companies since 2009. For more information, please visit http://www.DoseSpot.com
---