Posted:
September 15th, 2016 |
Author:
Shauna
|
Filed under:
Basics
,
Controlled Substances
,
Public Policy
|
Tags:
Boston Opioid Hack-a-Thon
,
Controlled Substances
,
e-Prescribing
,
e-Prescribing controlled substances
,
healthIT
,
Opioid Epidemic
,
Opioids
,
Patient Engagement
,
trends
|
No Comments »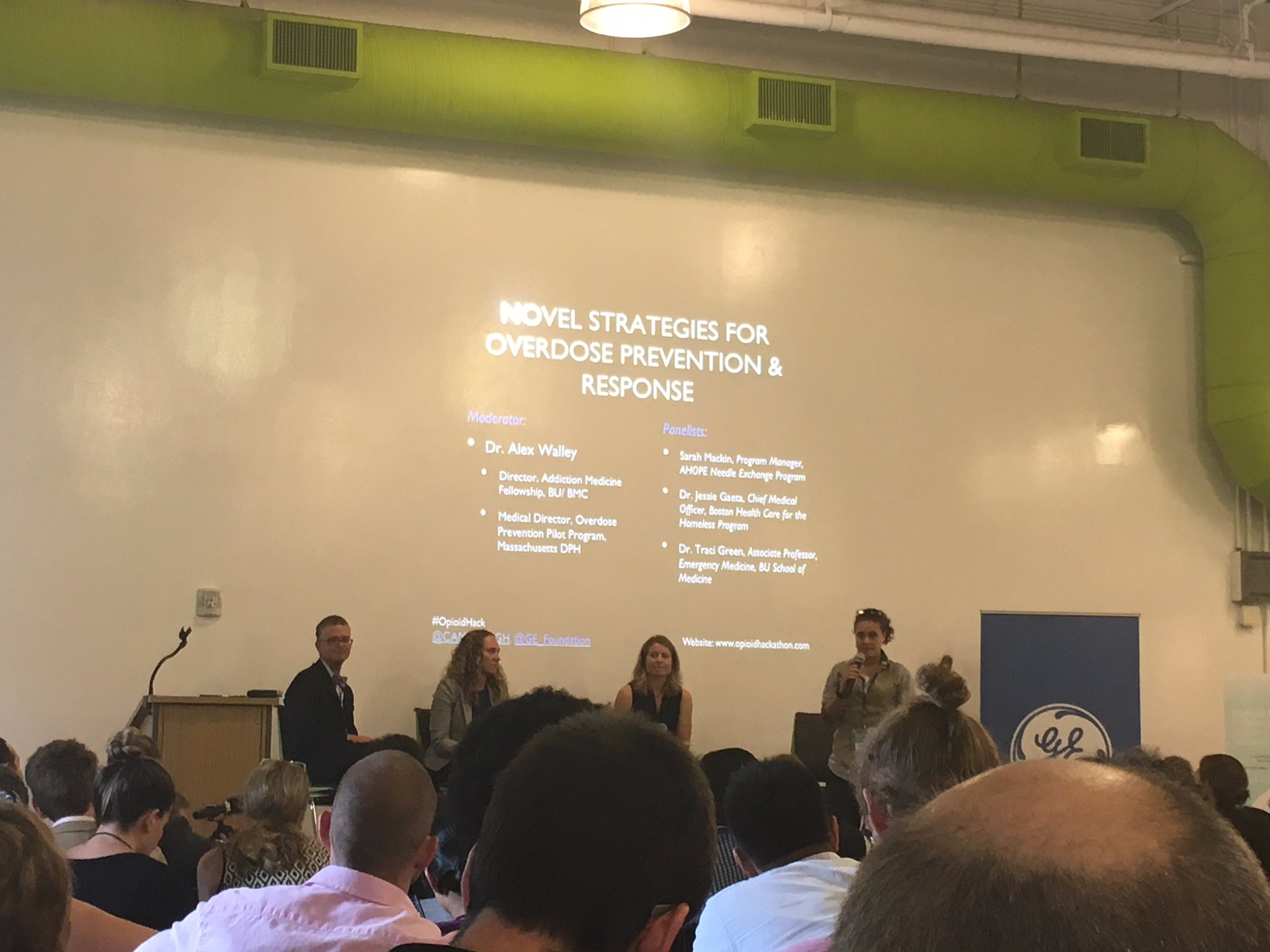 Recently, DoseSpot was fortunate to attend Boston's first ever opioid epidemic hack-a-thon to hear from key opinion leaders in an effort to pitch solutions on how to combat the country's rising opioid epidemic. Sponsored by the GE Foundation and Massachusetts General Hospital (MGH), the event was comprised of like-minded individuals from all walks of life and specialties, many whom normally wouldn't sit side by side in the same room until this specific event brought them together. Attendees were given the opportunity to innovate, think differently about this issue and further realize that a significant change is needed in order to tackle this fatal crisis currently grappling our nation.
After attending the summit, the message was clear: we can no longer sit back and believe that there is a one-stop solution. Collective efforts must be put in place and educating and incorporating all components of the healthcare system is imperative to its success.
Here are DoseSpot's 3 takeaways from the summit:
Opioid addiction does not discriminate
Athletes, politicians, police officers, clinicians, mothers, fathers, siblings, children. Regardless of one's socioeconomic status, opioid abuse and addiction can affect anyone. In MA alone, there are 4 deaths per day due to opioid overdose and in 2012 there were enough opioid prescriptions to give every American adult their own bottle of pills. However, beyond these statistics are the stories and these courageous stories rang loudly throughout the entire event.
Treat opioid addiction just like any other chronic illness
The stigma associated with addiction often deters people from receiving the treatment they need, and worse, sometimes that stigma is put in place by the very people meant to help them. As many of the speakers at the summit expressed, overcoming stigma should be of utmost priority and addiction should be treated in an effective, mainstream way just like any other condition. Addiction is not a choice; it is a disease.
There needs to be multifaceted solutions to tackle this complex problem
One panelist pointed out that the nation is not thinking big enough or differently enough. Clinicians and healthcare professionals may have blinders on when treating patients, but "one size does not fit all" should be the mantra that everyone utilizes when evaluating their treatment approach. A provider shouldn't refer to themselves as a one treatment option provider, but utilize all best practices available. As Governor Baker asked, "Wouldn't you be a better clinician if you expanded your knowledge through a variety of options and techniques?" This includes big data, analytics, e-Prescribing, Medication Assisted Therapy (MAT) and much, much more.
Sources:Â WBUR; Boston Globe; The Daily Free Press; Boston Business Journal
About DoseSpot
DoseSpot is a Surescripts certified e-Prescribing platform specifically designed to integrate with electronic health record, electronic dental record, practice management and telehealth software. DoseSpot is certified to e-Prescribe controlled substances and has provided simple, affordable and integratable e-Prescribing solutions to healthcare IT companies since 2009. For more information, please visit www.DoseSpot.com.
---